---
Thank you for visiting the website of the Church of Christ at Aldine Mail Route. Should you decide to visit our congregation, we would like you to make a careful comparison of this church with the one described in detail in your Bible. This is not an exclusive or wealthy church. Everything about it is very simple. It is not its purpose to feed vanity or pride with a display of vain things. It is not its aim to amuse or entertain those who attend its services. It exists here as a simple New Testament body, pointing those of its community to the Christ and God of the Bible.
If you would like to worship God in Spirit and in Truth, if you enjoy thinking and meditating on God's Word, if you appreciate warm, intimate, genuine fellowship, you will enjoy attending the services of the CHURCH OF CHRIST.
May the Love, Joy and Peace of God be upon you always,
Bro. Thomas Foster
---
Weekly Bulletin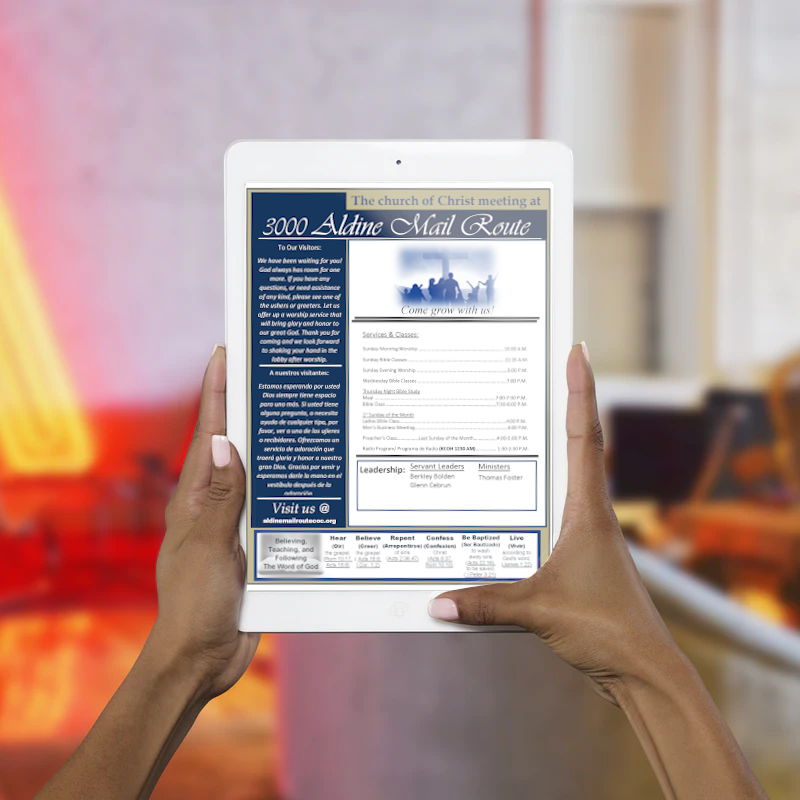 You can access the weekly church newsletter via your computer or phone. Take it with you and share with a friend!
Online Giving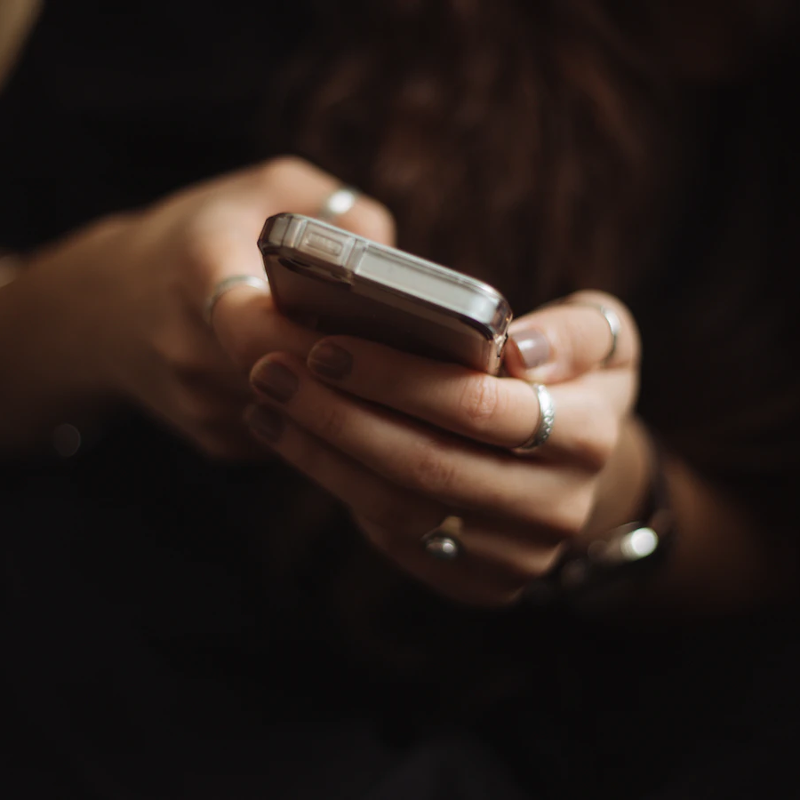 Online giving is a quick and easy way to make an offering to the church of Christ in Aldine.
In-Person Service

Conference Call Information
Phone Number: (978)-990-5000
Access Code: 347198#
Once service begins, please have your microphone on mute so we can conduct service in an orderly manner. If you experience difficulties connecting to the call, please see the Troubleshooting page for suggested steps.
Livestream
Aldinecoc on Facebook

Schedule
Sunday Morning: 10:00am
Wednesday Night: 7:00pm
---
Join Us In-Person
Service Schedule
| | | |
| --- | --- | --- |
| Sunday | Morning Worship | 10:00AM |
| | Bible Class | 11:15AM |
| | Evening Worship | 5:00PM |
| Wednesday | Bible Class | 7:00PM |